July 2023 V.I.V – Alissa Raczykowski
The VLP is excited to recognize Alissa Raczykowski as this month's V.I.V. – Very Important Volunteer.
The Spokane County Bar Volunteer Lawyers Program would like to announce July 2023 Very Important Volunteer Alissa Raczykowski!!
A little about Alissa:
Where did you go to law school? What's your firm? How long have you been practicing law?
I have a BA in business management from EWU, a MA in organizational leadership with an emphasis on servant leadership and resiliency from Gonzaga and am a graduate of the Law Clerk Program. I was a good fit for that program because I became a lawyer later in life. Also, I already owed Gonzaga a lot of money. This is my second professional career. In my first career, I was a VP and then president in the corporate world. My position was eliminated as a result of the mortgage meltdown and a subsequent corporate acquisition and merger. I found myself unemployed mid-fast-track career course with a newly self-employed husband and two small children in club soccer, which is basically a second mortgage payment. My firm does real estate work. I've also worked in escrow, title insurance, and wholesale lending. Overall, I've been in the real estate industry in some fashion since Grunge music.
Why do you volunteer? What's your favorite part about volunteering?
Volunteering is a great way to get exposure to and experience in an area of law you might not otherwise practice in. And it can be a good fit with work you already do. My firm does transactional real estate. Volunteering for unlawful detainer matters fit well with an area of law I already have extensive experience in, but it was work I had never done before. It broadened my practice area, and most importantly for me, helped me get some courtroom experience since our firm rarely litigates. The thing I like the most about volunteering is that it is instant gratification with limited scope but large impact. My second favorite thing about volunteering is the opportunity it gives me to interact with other legal professionals. I love to observe others in action and learn from everyone's unique style and flair.
What's your experience with the VLP been like?
Five stars, highly recommend.
Do you have any tips for new volunteers? What are they?
Always have something in your life that terrifies you a little. Showing up is the hardest part, the rest is just adventure and good stories later. Also, it's okay to show the JA you are a complete idiot. Most of the time they will gently guide you. Or reprimand you. Both are helpful.
Why would you recommend volunteering with the VLP?
It's a great way to go outside your comfort zone, learn new skills, meet people, and make a difference in someone's life, even for a small moment.
Thank you Alissa for all of your work with the VLP this year!
June 2023 V.I.V – Andren Moyer 
The VLP is excited to recognize Andren Moyer as this month's V.I.V. – Very Important Volunteer.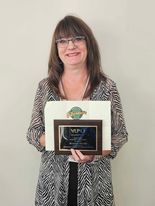 • Short Bio: Where did you go to law school, What's your firm?, How long have you been practicing law? My "law school" was the Limited License Legal Technician program. The Family Law curriculum was from the University of Washington Law School and was administered through Whatcom Community College. Classes were online, and I was part of the final cohort of the LLLT program after the Supreme Court sunsetted the program. There are less than 100 LLLTs in the entire state of Washington, and there are only 10 of us in Spokane County. I started my own firm in October, 2021, and it is called Lilac City Legal Technician Services, or LCLTS. I have kept my "day job" as a probate and estate planning Paralegal with Richard Gilleran. Rich has been so supportive of me getting my LLLT license and also with volunteering on Thursdays with the court. I've got the best of both worlds! I've been in the legal profession for, cough cough, a few years now, and let's just say it's been a long run, and I'm not looking at hanging up my hat any time soon! I've worked for some amazing people over the years, and I have learned from the best. I'm grateful for the opportunities that I have been given and the friends I have made along the way.
• Why do you volunteer? I volunteer for a lot of reason. I sit in Ex Parte and watch and listen to the commissioners. They are so patient and respectful to the many unrepresented people, but unfortunately, the Pro Se party still doesn't understand the process even after a commissioner explains how things work. By volunteering, it's a way, even if it's a small way, to help people get through this complicated process. Status conferences are no exception to this. Many people need help. By volunteering at a legal clinic, a status conference, or as part of the many other opportunities through the VLP, the Maxey Law Center, or other clinics, it truly does make a difference to those who can't afford the services of a lawyer.
• What's your favorite part about volunteering? Many times people come into a status conference so scared. I've found if you take the time to listen and help them, they are truly thankful, and that is very satisfying knowing you made a difference. I've met a lot of people during volunteering and I've developed some great working relationships and friendships along the way. And helping clear cases off of the judge's case load is very satisfying because often times a case is finalized at a status conference. I think the Judge's like that part the most since it helps keep their dockets flowing.
• What's your experience with the VLP been like? I love the VLP! The people who are part of the staff are great, and they go out of their way to make the volunteer's job easier and fun! They all have the heart to help people, and it shows when they speak to the Pro- Se's and to those of us who volunteer. It's obvious they like their jobs, and it's great to be around people like that!
• Do you have any tips for new volunteers? What are they? My advise would be to jump in! Ask questions of other volunteers if you aren't sure of the answers. The "seasoned" volunteers are really helpful to new volunteers and are willing to answer questions. Don't be afraid to just do it. There is a huge need for legal volunteers, and this is a great way to help. There's plenty of opportunities to help, too, and not just with the status conferences on Thursdays. Plus, did I mention that the staff with the VLP are awesome?
• Why would you recommend volunteering with the VLP? There are so many people who need help and just don't know where to go. This is a great way be involved. It's a way to help someone who doesn't know what to do, where to turn, or to help someone who can't afford the services of a lawyer. At the end of the day, it's kind of my way to say thank you to those who have helped me along the way since I've been blessed to have had such amazing mentors and a wonderful career in the legal field.
From the VLP: Andren has been a longstanding and dedicated volunteer within the VLP program and regularly attends our weekly Status Conferences, Events and Clinics. To show our gratitude for Andren's continued support she is receiving a plaque from the VLP and our community sponsor Shawn O'Donnell's Restaurant has donated a dinner for two. Thank you Andren!!
April 2023 V.I.V – Kristina Ralls
The Volunteer Lawyers Program is proud to recognize Kristina Ralls as April's Very Important Volunteer!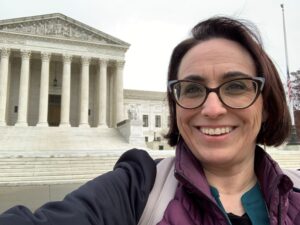 Kristina graduated from Gonzaga University Law School in December 2010 and has been practicing law since 2011. Prior to her legal practice, Kristina served the Spokane Community as a social worker integrating people diagnosed with mental health, intellectual, and developmental disabilities into the Spokane community for nearly 15 years. It was this service that drew her to the legal field, "One of the reasons I went to law school was that I saw that people with disadvantages, whether they be intellectual, financial, or a result of racial inequality, are often left without a voice in our legal system."
Kristina has stood in the same shoes as many of her clients, as a law student she was a single parent of three teenage children. As Kristina was struggling with an illness in her third year of law school, she had to rely on the generosity of friends and family for safe shelter. "Because I have struggled, I have a deeper understanding of how intimidating life can be when you have to balance your ability to survive while also trying to tackle something as daunting as a legal case."
This ethic of service & solidarity made Kristina well acquainted with the VLP. Initially connecting on a single bankruptcy case, she became a regular at almost every VLP family law clinic. When the Director of Legal Services position became available in 2017, Kristina was a clear choice. Kristina's tenure saw the development of many new clinics, both remote and in person. The work she did to expand access to justice and the community connections of the VLP was remarkable. Kristina's lifetime of service represents to so many in our community what it means to be an engaged citizen.
Kristina never stopped volunteering her time with the VLP, and supports local pro-ses as often as possible. "I volunteer because I want people to know that they are not alone and that they can achieve their goals if they are given the right tools. I love when I get feedback from someone I have helped, and I know that they have been able to make a change in their life because of the information I was able to provide."
This month Kristina is leaving Spokane and moving into a new position, leading Family Law programs for King County Superior Court. Her work has touched so many here in our community, and Pro-Bono legal services are stronger, more capable, and better suited to the needs of the Spokane community as a result of her years of legal and community advocacy.  Seattle is blessed to have such a strong advocate for pro-bono legal services. Good luck, Kristina, our city and state are profoundly grateful for your service.
Kristina's Tip for New Volunteers: Remember that people are coming to see you (especially family law clients) at the worst time in their life. Give them grace and know that they are confused, hurt, and scared. Listen to them – I think lawyers often tell clients their legal options, but they don't really listen to what the clients are saying – when clients feel heard and receive the appropriate tools, then they can feel empowered. I have met so many wonderful people (both clients and colleagues) through my work with the VLP. Many more experienced attorneys provided me with guidance when I was just starting out and I have been able to return the favor now that I am the one with experience.
March 2023 V.I.V. – Karen Schweigert
The VLP is excited to recognize Karen Schweigert as this month's V.I.V. – Very Important Volunteer.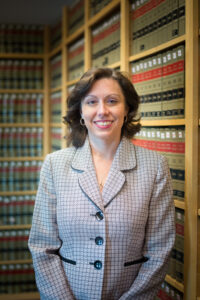 Where did you go to law school, What's your firm?, How long have you been practicing law?
Gonzaga Law; Schweigert Law.  I've been an attorney for 18 years.
Why do you volunteer? What's your favorite part about volunteering?
I became a lawyer because I wanted to help people.  Volunteering allows me the opportunity to help low/no income people who would otherwise have to try to navigate the legal process alone.  I love helping people achieve their best outcomes.
What's your experience with the VLP been like?
I have met and worked with some amazing people.
Do you have any tips for new volunteers? What are they?
Ask questions.  Ask questions.  And, oh yes.  Ask more questions.  If you are lawyering correctly, every single volunteer session should be as useful to you as a CLE.   It is called the practice of law for a reason, so you should always be open to learning.  Use other VLP volunteers as mentors. Listen to the judicial officers and court admin staff.  Listen to what the clients tell you about what they are going through/have gone through.
Why would you recommend volunteering with the VLP?
It is a great way to meet amazing people, help deserving people, and learn more about the legal process.
VLP experience with V.I.V:
Karen Schweigert is one of many other attorney's who love to help clients find the justice their looking for. Karen Schweigert is a hardworking, motivating, and friendly individual to know and work with. Working with Karen almost every week at Thursday's Status Conference is amazing because she has so much knowledge, dedication and pride in her work, that shows throughout all the cases she has found justice for.
February 2023 V.I.V. – Brian Cameron
The VLP is excited to recognize Brian Cameron as this month's V.I.V. – Very Important Volunteer.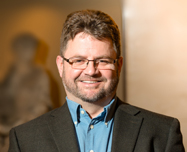 BIO:
Brian Cameron has been a partner at Cameron Sutherland, PLLC, in Spokane since 2012, where his practice focuses on consumer protection and landlord issues.  As a private attorney and consultant, Mr. Cameron has advised and represented clients in conjunction with Gonzaga's University Legal Assistance, Northwest Justice Project, WSBA's Moderate Means Program, and a broad spectrum of private parties throughout Washington.  During the course of his work, Mr. Cameron has represented marginalized individuals in several landmark consumer and tenants' rights cases, including Goodeill v. Madison Real Estate, 191 Wn. App 88 (2015); Young v. Toyota Motor Sales, U.S.A., 196 Wn.2d 310 (2020); and Silver v. Rudeen Mgmt. Co., Inc., 197 Wn.2d 535 (2021).  Mr. Cameron also serves as co-counsel in multiple class-actions and continues to represent dozens of individual cases involving consumer protection and landlord-tenant issues.  He graduated from Carroll College in Helena, Montana, before completing post-graduate studies at the University of Aberdeen, Scotland, and earning his J.D. at Gonzaga University School of Law.
WHY VOLUNTEER?
I think I've volunteered for the Consumer Advocacy Program (CAP) for something close to 10 years, which is almost as long as the program has been around.  I suppose I started doing it because the need was so great and the options for pro se parties were so limited.  There are means-based legal services programs up to a certain point, but after that there is a huge swath of people who don't qualify for free legal assistance and can't afford private counsel – I'd say this includes the overwhelming majority of people who find themselves targeted by debt collections, evictions, consumer fraud, and other civil entanglements.  VLP volunteers provide critical guidance and support for these people who might otherwise be run over what many see as a complex and intimidating system.  Volunteering also helps build professional camaraderie and courtesy among the bar, as well as a chance to hone your litigation skills.
EXPERIENCE WITH VLP:
When I first started volunteering, some civil dockets were like the Wild West.  Most pro se litigants had no idea why they were there, lawyers mostly yelled at each other at and off counsel tables, and judges often wound up their dockets with their heads in their hands or swiftly back to chambers.  Over the years, VLP volunteers have strived to inform pro se parties of their basic rights, court procedures, and options for settlement or litigation; most of the lawyers appearing on the docket – opposing or otherwise – actually like and respect each other, even to the point of being spotted together during lunch or libations.  We have and will continue to assist the judges manage their civil dockets in whatever manner is appropriate.
TIPS FOR NEW VOLUNTEERS?
In my experience, the most helpful service I provide to pro se parties is explaining why they are here, the scope of the proceeding, and what options they have for resolving or litigating the matter.  More often than not, people feel empowered and engaged in the legal process just by knowing what the heck is going on, regardless of the outcome.  This has a huge impact about how they feel about the court system and, on a bigger level, the administration of justice in their community.
WHY RECOMMEND VOLUNTEERING WITH VLP?
Shortly before his passing, one of my old law professors reminded his readers: "We are, each and all of us, engaged in a great struggle.  Be kind."
December 2022 V.I.V. – Nancy Isserlis
The Volunteer Lawyers Program is proud to recognize Nancy Isserlis December's Very Important Volunteer.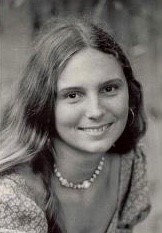 Nancy was a part of the 1980 Class of the Gonzaga School of Law, and began her practice the following year in bankruptcy law. A partner at Winston Cashatt, Nancy has been a staple in the Spokane legal community. Through her time in the city she has served as the president of the SCBA, as a board member of the Legal Foundation of Washington, and from 2012 to 2016 was the City Attorney for Spokane. It is for her current service as interim VLP Coordinator, and the support she offers pro-se's, that we recognize Nancy this month as our V.I.V.
Nancy sees her role as a volunteer as a duty to Spokane residents without easy access to the courts, "I volunteer because it is the right thing to do, and something all lawyers should do as a privilege of having a license to practice law." Nancy has volunteered at legal clinics, remote clinics, and Thursday status conferences. Through this time she has assisted dozens of pro-se's navigating the courts and led the VLP behind the scenes through the past months. Nancy wants new volunteers to know, "The SCBA VLP is the best – and has always been known as a premier legal services program in Washington.  I am happy to do my part for the clients we serve."
Nancy would welcome anyone to share in the good and honest work of assisting pro-se's as they navigate the courts. Speaking on her work at the VLP, she added "Volunteering keeps you young at heart." She is proud to be a part of a legal service environment which is not only fun, but also deeply rewarding. A special thank you to Nancy for your support for VLP clients. The lives of local residents and the whole Spokane legal community are enriched by your work!
November 2022 V.I.V. – Shadan Kapri
The VLP is pleased to announce the October V.I.V. – Very Important Volunteer is Shadan Kapri!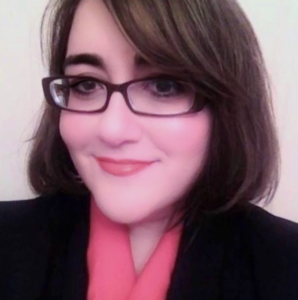 Shadan went to law school at the Gonzaga University School of Law. After graduating in 2005, she had a judicial clerkship and worked as a prosecutor before she opened her  own practice, Kapri Law.  Shadan  says of her practice "It allows me to combine my love for helping people with my passion for human rights and human trafficking." With her own practice, Shadan found the time to write her first book, "The Red Movement,"  about what the average person can do to fight social injustice in their own community.  The book was born after my Fulbright Fellowship in human trafficking, and the issue of modern-day slavery and fighting it is what gets me up in the morning (literally).  Through her work she finds balance by combining what she loves with practical work that pays the bills.
When all of us can get so consumed with our every day challenges, Shadan says that volunteering is a great way to get outside of our small bubbles. When asked about why she volunteers she says "it allows me to step into other people's lives even for just a short time, and make a difference for them. The majority of the folks we help are really grateful and appreciative!" After her father passed, she remembers that "It's something that I know would make my Dad proud and I do it as a tribute to him.  He was a wonderful person and I learned so much by just watching him and being his daughter!  The older I get the more I appreciate and understand his enormous contribution to my life."
Shadan has a long history with the VLP and proudly says, "I love the VLP!  I started volunteering back in 2014 and volunteered every week for years.  Then I took a sabbatical and after my Dad passed I was inspired to come back to volunteering.  It's a constructive way of dealing with my grief by helping others."
Her great experience volunteering and working in family law leads her to highlight that "Part of our role is to listen to people and make sure they feel heard.  If the person walks away feeling that you really listened and helped them in the way they requested then it's a win-win!" Shadan wants folks to know that volunteering is a great way to get involved in the community and to make a lasting mark.  It helped Shadan enjoy the practice of law again.  "I can't emphasize how much that means to me!"
Thank you Shadan! For all the support you give to the Volunteer Lawyers Program we are profoundly grateful.
October 2022 V.I.V. – Charity Rotinski
The VLP is pleased to announce the October V.I.V. – Very Important Volunteer is Charity Rotinski!
Charity attended Spokane Community College for her degree and Whatcom Community College to complete her LLLT classes. Charity works at the firm 123 Family Law Legal Technician, and has been practicing as a LLLT for 1 year as of October 2022. She worked in various internships for at least 2 years before that, these included experience in family law and dependency.
Charity says that the main reason she volunteers is her desire to help others and to alleviate stress as people go through the legal process. Her favorite part of volunteering is when she is able to assist someone struggling with a legal matters and seeing the gratitude they feel for the help they received from the VLP.
Charity has had a positive experience with the VLP in the past and throughout her time with the VLP she says she has been surrounded by encouraging people who want to see others succeed. She also would emphasize how much she has learned through volunteering! She says "the experience I gain doesn't just impact my skills and knowledge  as a LLLT but I also learn about people and gaining empathy."
From her time working with the VLP Charity wanted new volunteers to know, "Be patient as you learn if you are brand new to the legal field. If you are only new to The VLP I would encourage you to enjoy giving back and to appreciate the people that come for help that often feel hopeless without the VLP services."
Charity expressed that "not only is volunteering  with the VLP a good way to give back to your community but it is a way to connect with others  as well as build skills if you are new to the legal field."
A special thanks to Charity for your support for VLP clients. The VLP appreciates your volunteering efforts!
August 2021 V.I.V. – Josh Huber
The VLP is pleased to announce the July V.I.V. – Very Important Volunteer is Josh Huber.
Joshua has been volunteering with the VLP since entering the legal profession. Almost every week, he supports VLP clients through remote family law clinics. When asked why he volunteers his time, he remarked that, "I think it is very important to give back to the community the skills and knowledge that [we attorneys] learn in law school.
Originally from Colfax, Washington, Mr. Huber attended the University of Idaho College of Law from 2017-2020 where he obtained his Juris Doctor. After becoming licensed as an attorney in the state of Washington in July of 2020, he joined Baumgarten Law Offices in Pullman, Washington where he currently practices.
Regarding his relationship with the VLP, Joshua gave high praise. "The reason why I recommend volunteering with the VLP is because they are very professional and efficient. You don't need to put aside too much of your time to help people. When it's done, it's done." Joshua also appreciates how, through the VLP, he can 'drop in' and completely change someone's day. "Even though these phone calls might not be a significant part of my day, I can still leave a huge impact on [the client's] day."
Joshua also had some tips for other attorneys who are interested in volunteering. "It is really important to read the notes about the case before you call. Don't wing it. It is best to know what you are getting into before starting." He also offered, "I start all my calls asking if it is a good time to call." He pointed out how intuitive it really is: by asking a client if it's a good time to chat, you can get more out of the interaction. The call is guaranteed to go better because they'll be in the right state of mind to discuss their situation.
A special thanks to Joshua for your support for VLP clients. The VLP appreciates your volunteering efforts!
July 2021 V.I.V. – Lesli Ashley
The VLP is pleased to announce the July V.I.V. – Very Important Volunteer is Lesli Ashley.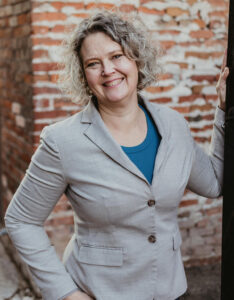 Lesli Ashley is a LLLT volunteer with the VLP. Before becoming a LLLT, she was a paralegal for 25 years in private practice and the public sector. She continues to work as a paralegal for the Washington state Attorney General until she opens her own practice.
Lesli enjoys volunteering with the VLP in addition to her work with other non-profit organizations. She told me, "Volunteering with the VLP helps me assess the needs of the community, and figure out where to focus my practice. It helps me support populations who need assistance, those whom I may not have otherwise known." Lesli started volunteering with the VLP because, "I'm from the Spokane area originally and I want to give back to the community. Since the VLP is doing virtual volunteering, I am able to volunteer."
Lesli told me about her experience volunteering. "I've been able to help clients who really need help with questions that seemed simple to me, or would seem simple to anyone in the legal field. It has highlighted to me how the legal field involves a special set of skills. I didn't realize until I started volunteering just how confused many people are." Lesli recalled, "You don't even realize the impact you can have. Something that is simple to me can change someone's life."
For anyone interested in volunteering, Lesli recommended giving it a shot. According to Lesli, "The appreciation for my time is immeasurable. If you are feeling stagnant in the law, giving just a few hours a week is a great way to remind yourself of why you're here. It fills my gratitude bank."
Thank you Lesli for your support for VLP clients. Your work is valued and appreciated!
June 2021 V.I.V. – Lindsey Paxton
The VLP is pleased to announce this month's V.I.V. – Very Important Volunteer is Lindsey Paxton.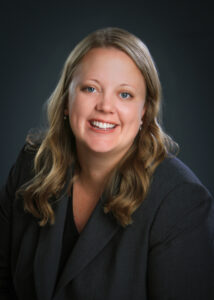 Lindsey grew up in Spokane Valley, attended University High, participated in the Lutheran Volunteer Corps, and graduated Gonzaga Law in 2012. She has worked at NJP, in dependency with Parents Defense Council, and currently works as a solo practitioner in private practice. She primarily works on juvenile, guardianship, and family law cases. She finds volunteering to be a "way to get to know the community's needs while in private practice"
In June Lindsey volunteered at our first legal aid clinic with Latinos en Spokane. Lindsey, along with volunteers Kristina Ralls, Margaret MacRae, and Michael Cressey spent the evening at the Latinos en Spokane office at a successful initial clinic. Lindsey's proficiency with Spanish allowed her to help multiple clients in Spanish at the event. She is also able to help make our remote clinics more accessible to Spanish speaking clients. Lindsey consistently volunteers each month with the VLP. She's set up her schedule to block off a specific time each month to support VLP clients.
Lindsey said that for her, volunteering is "important, not that hard, and can be really helpful for clients. Growing up, my dad, an oral surgeon, would take a week off to volunteer in Latin America each year for 30 years. I didn't understand then what this meant, but now I realize what a big deal it was. Volunteering with the VLP is the least that I can do." Lindsey recommended that new volunteers "just give it a try! It's easy to be nervous, but there's many ways to get involved. Just put it on your schedule and make it a regular habit to volunteer."
Finally, Lindsey said, "I think that people are afraid of getting stuck in a huge time commitment. People are busy, but it's easy to do a few things here and there. The VLP makes it easy to not make a huge time commitment through the phone clinics."
Thank you Lindsey for your support for VLP clients. Your dedication and reliability is valued and appreciated!
May 2021 V.I.V. – Glenna Awbrey
The VLP is pleased to announce this May's V.I.V. – Very Important Volunteer is Glenna Awbrey.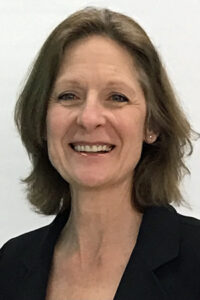 Glenna has spent most of her career working with underserved and at-risk populations, seeking to aid clients in securing services needed to improve their lives. After taking a few years off work to make some significant life changes, Glenna decided to return to school to gain her paralegal certification from Spokane Community College, which she completed in March 2021.
As part of the requirements for graduating her program, Glenna began to intern for the Volunteer Lawyers Program in January 2021, primarily interviewing potential family law clients to assess their needs and eligibility for the VLP program. After she met her program's requirements, she continued to volunteer for many months. Glenna is an important part of the Volunteer Lawyers Program.
When asked why she has continued to volunteer, she said, "What the VLP does for people without funds to hire an attorney is invaluable. The individuals who seek services often have very few resources and being able to aid them in getting through the daunting court system is deeply satisfying. Unfortunately, most of us will find our way in the legal system for a family law issue. It can be overwhelming and frightening, especially if the opposing party has counsel. I feel that the work we do at VLP helps level the playing field during what can be an extremely difficult time in life."
Glenna shared that she volunteers with the VLP because the work is highly satisfying and the staff are professional and compassionate. Thanks Glenna!  Glenna also recommended, "If you need an internship placement or want to volunteer, I'd highly recommend the Volunteer Lawyers Program. I have found it rewarding enough to want to continue to volunteer even after having met all my educational requirements."
Thank you Glenna for your support for VLP clients. Your commitment is valued and appreciated!
April 2021 V.I.V. – Courtney Hagermann
The VLP is pleased to announce that Courtney Hagermann is this April's V.I.V. – Very Important Volunteer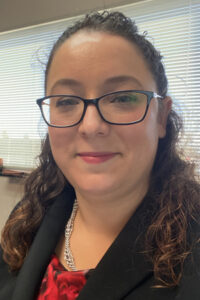 Since graduating Magna Cum Laude from the University of Baltimore School of Law in 2010, Courtney has practiced family law. She moved to Spokane in 2016, and she has been with Stamper Rubens, P.S. since 2020. Courtney started volunteering with the Volunteer Lawyers Program last year and currently volunteers most weeks for our remote family law clinics. When I asked Courtney why she volunteers with us, she explained, "When I became an attorney, my sister in Spokane went through the family court process. She was very confused and the system was hard for her to navigate. I saw through my sister's experience just how hard it is to go through the system. I want to help support others going through the same process."
Courtney has found that remote volunteering, "has done a world of good for volunteers and clients." She has found that phone clinics, "have opened things up to clients who might not otherwise be able to seek resources." Courtney knows people who have previously not been able to participate in in-person clinics because of work schedules or difficulty finding childcare. For attorneys, "it can be hard to find a work-life balance while volunteering in-person" because of the need to work late to make up for volunteer time. Courtney finds remote volunteering to be significantly more accessible for attorneys.
When I asked Courtney for advice for new volunteers, she said, "Don't be afraid to say what you don't know. No one will have the answer to every question a client might have. I sometimes tell clients I'll call tomorrow with a clear answer and find people are very receptive. It makes clients feel valued and important. More importantly, it ensures we provide accurate information." Courtney encouraged any attorney who has ever considered volunteering to try it at least once. She added, "There is no experience quite as valuable as being on the other end of the phone of someone who is getting help they desperately need and might not get elsewhere. With virtual access, it's more possible to volunteer than ever. Even if you're not experienced in family law, you can be incredibly helpful to a VLP client."
Thank you Courtney for your support for VLP clients. Your commitment and experience are valued and appreciated!
March 2021 V.I.V. – Allan Bonney
The VLP is pleased to announce that Allan Bonney is this March's V.I.V. – Very Important Volunteer.
Allan came to us with a breadth of legal experience with a keen interest in the Housing Justice Project (landlord tenant docket). Allan started volunteering for the VLP in 2020 and has since become a regular volunteer at the unlawful detainer (UD) docket. Allan graciously answers questions from staff as they navigate landlord tenant issues.
Thank you Allan for your support for VLP clients. We value your time and effort! Alan has offered the following to inspire you to volunteer too:
"I appreciate being named Volunteer of the Month by the VLP for the opportunity to describe to you one opportunity to volunteer. Would you like to spend an hour or two as your schedule permits assisting tenants facing eviction? Do so without having to keeping close track of hours, preparing billing statements, drafting fee agreements, opening files? And receive appreciation from clients for whom the eviction process is scary and confusing? If so, you might find volunteering with the VLP's Housing Justice Project to be a great opportunity to feel genuine satisfaction from the practice of law.
Training is available through recorded webinars (CLE credits available) and cordial mentoring from other volunteer attorneys.
The process mostly involves interviewing clients, reviewing the Court file for Plaintiffs' compliance with the Residential Landlord Tenant Act (RCW 59.18) and Governor's Proclamations, and developing settlement offers for Agreed Orders. In my more than 24 years representing Social Security Disability and Supplemental Security Income disability Claimants, I found the value of an attorney for many clients comes partially from standing as a buffer between the plaintiff landlord and the client, educating clients about processes and rights, and explaining probable outcomes of various choices the client could make.
Most unlawful detainer matters are scheduled for Tuesdays and Thursdays, from 9:00 to 9:30am, with most of the actual work occurring in the fourth floor hallway between 8:40 and 9:30am. If you want to learn more, contact the Volunteer Lawyers Program or check the Spokane County Superior Court docket and stop by Courtroom 405 to observe."
February 2021 V.I.V. – Christell Casey
The VLP is pleased to announce that Christell Casey is this month's V.I.V. – Very Important Volunteer.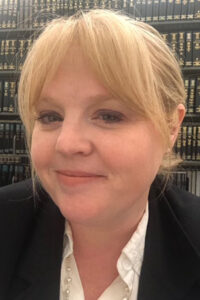 Christell has been a resident of Spokane since 1984. She attended Eastern Washington University, and she started law school in 2010 through the Washington State Rule 6 Program. She practiced initially as a personal injury trial attorney, and in 2017 she started to practice family law. She works for The Law Office of Julie C. Watts. Christell has found practice in family law to be very rewarding. She has found that "family lawyers are more hands on, and help resolve everyday problems and conflict in very real ways, from beginning to end."
Christell started volunteering with the Volunteer Lawyers Program in the area of family law in October 2020. She has supported VLP clients both through remote clinic appointments and at Status Conference. Christell volunteers because she believes that "volunteering serves families in distress, and helps the system move more efficiently by helping cases resolve, relieving the docket." She finds that "the gratitude and relief of an overwhelmed person who could not afford a lawyer, and who was utterly lost, is very rewarding.  Taking even two minutes to explain a concept to someone can make a significant difference in their lives."
Christell has found that "The times that I have volunteered in the court room have gone very smoothly. I feel like I have access to the files and forms that I need to help. Like everything else, COVID has added difficulties, but I hope that will resolve soon." When I asked Christell for recommendations for new volunteers, she said "Just do it. I have come across some situations that I don't see very often, and was able to rely on the more experienced volunteers there with me, and that enhanced my own practice."
Thank you Christell for your support for VLP clients. Your enthusiasm and support are valued and appreciated!
January 2021 V.I.V. – Gary Gainer
The VLP is excited to recognize Gary Gainer as this month's V.I.V. – Very Important Volunteer.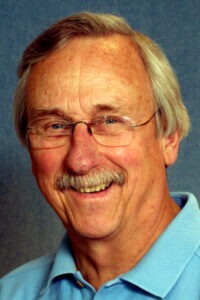 Gary is currently an attorney emeritus here in Spokane, who helps the Volunteer Lawyers Program with family law remote clinics. Gary consistently volunteers to help at least four clients each month because "it's very satisfying to help someone through their problem." As a long term volunteer, he's adapted to volunteering remotely over the past year. In our conversation, he talked about how remote volunteering, "takes a little more time because you don't get the body language and you don't get the exchange. What I have to do is spend a lot more time to get the feel of it, and to let the client have their input."
Gary started his legal career as a student at Gonzaga Law and retired after 52 years at Richter-Wimberley, P.S. He started there as a clerk during 2L at Gonzaga and eventually retired as a senior partner. Gary practiced in a variety of areas including personal injury and real estate. For the last 25 years of practice, Gary did mostly family law and family law mediations. Mediations were Gary's favorite area. He told me he enjoyed mediations because, "it's rewarding to help two people who sometimes hate each other come to some sort of an agreement."
When I asked Gary what he'd tell a new volunteer he said he'd "recommend that they job shadow someone who's done it, so that you get practicing talking with people. Often you have to deliver bad news that clients don't want to hear. It's also important to get a feel for how you have to respond to clients." Gary also said that, "At the Volunteer Lawyers Program, our real goal is to talk to the client about how to get through the process. That said, it's easy to slip into giving legal advice and that's okay."
Thank you Gary for your support for VLP clients. Your experience and efforts are valued and appreciated!
December 2020 V.I.V. – Gina Costello
The VLP is excited to recognize Gina Costello as this month's V.I.V. – Very Important Volunteer.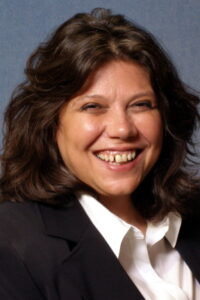 Gina has practiced in Spokane for 20 years, primarily in family law with some work with dependencies and criminal defense. She started volunteering when she was an associate with now Judge Maryann Moreno, and is a current volunteer at the VLP's Status Conference clinic. She likes volunteering because "there is a synergy in helping pro-ses which helps the court, which helps your fellow lawyers, which helps your cases." "If the court has to take time to understand what a pro-se wants after presenting the wrong pleadings then we are all hopelessly stalled. If the pro-se is equipped and ready with the right pleadings they have access and are heard. Gina also loves how "every day is a surprise, since not one set of facts is the same. Sometimes you help people where just being in the same room helps them come to an agreed divorce."
For new volunteers, Gina recommends to "really listen to what people are saying, because that's going to change the pleadings, what people want. Often we get in such a hurry, that you fill something out or do something and then you find out that that's not really how they want to go about it." She mentioned how volunteering helps remind her to listen to her own clients and put in the time to understand their story. She also wanted to encourage everyone starting out in this practice to give their time, especially in this difficult time with COVID.
Gina wanted to focus this article on the VLP's role at Status Conference during the pandemic. When we spoke, Gina mentioned that what really astonishes her is just how many people wanted the attention of the court but weren't really willing to wear a mask. She also wanted to say, "I'm grateful for the people that have helped especially during this pandemic. I'm grateful for the leadership that the VLP has shown, making safety calls, and looking out for volunteers. No volunteer is going to say, I'm not going to volunteer because I'm concerned for our safety. Most people are going to say, if everyone else is there, then I'm going to be there. Leadership in keeping everyone safe is really important, so I'm grateful for the VLP."
Thank you Gina for your support for VLP clients. Your experience, time, and legal expertise are valued and appreciated!
August 2020 V.I.V. – Kate O'Neil
The VLP is excited to recognize Kate O'Neil as this month's V.I.V. – Very Important Volunteer.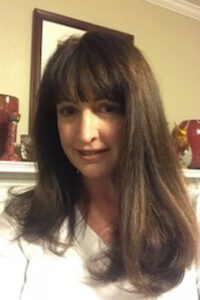 After 11 years working as a hearing examiner in Seattle, Kate retired and moved to Spokane, where she found herself attending a Guardian Ad Litem training. Soon after, she started as a GAL. Kate explains she was drawn to GAL work because it is "very collaborative, very satisfying. You feel like you've helped this vulnerable person."
Kate ties this into why she is so excited to help with weekly Status Conferences: "It's collaborative. The clerk, the volunteers, the judge, everyone is working together to get this pro se person through the process." She also explains that she has learned a great deal and feels she still has much to learn through volunteering. As a newer attorney in the Spokane area, she has come to know other attorneys and learned to navigate the courthouse better through volunteering.
Still new to family law, Kate emphasizes the importance of volunteer assistance for clients. She points out that these are individuals who otherwise would not be able to access professional legal assistance and explains "a lot of clients come in agreement. They just don't understand what they need to do to finalize." Attorneys can walk them through that process, reviewing paperwork and advising clients about how best to proceed. Whether in the courtroom or during one of the VLP's scheduled clinics, the support that clients receive from VLP attorneys is a vital part of local families finding stability in the midst of their family law cases.
Thank you Kate for the support you give VLP clients. Your time, expertise, and commitment to the community are appreciated!
June 2020 V.I.V. – Chris Zentz
The VLP is excited to recognize Chris Zentz as this month's V.I.V. – Very Important Volunteer.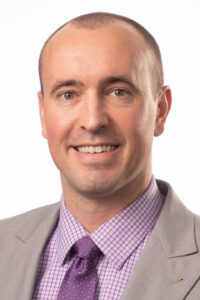 Chris has been practicing law for nearly ten years. His primary focus is on energy law: federal energy and energy transactions. Chris reached out to the VLP in April after reading about the increase in domestic violence issues during the pandemic and associated stay-at-home orders. Despite limited experience with family law, Chris wanted to help meet the growing need for lawyers to assist community members in these situations. He found that volunteering with the VLP allowed him the opportunity to offer meaningful support to those who most need it most.
In just a few months Chris has been able to assist several VLP clients over the telephone, giving them critical legal advice, answering questions, and helping them navigate their paperwork.
Chris says, "As the recipients of a Juris Doctorate degree, it is important to recognize that we have been given an enormous responsibility and privilege." Chris believes it is important for lawyers to use this privilege and access to the judicial system to help others, especially "during this time of social unrest associated with the numerous injustices against minority groups and those in need."
For any attorney who is looking for an opportunity to help, even in a small way, Chris highly encourages you to reach out to the VLP and offer your services. "The VLP has made my transition to volunteering seamless and easier than I could've expected, particularly for someone (like me) who comes to these issues with very limited background knowledge or experience. As I've learned the VLP will accommodate your skillset and can find ways to deploy it in a way that provides meaningful help to those who are desperate for even the simplest legal guidance."
Thanks Chris for your willingness to learn and for dedicating your time and energy to helping VLP clients. The VLP appreciates all you do!
May 2020 V.I.V. – Robert Bulanda
The VLP is excited to recognize Robert Bulanda as this month's V.I.V. – Very Important Volunteer.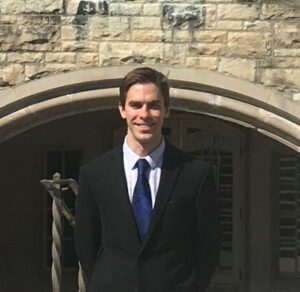 When the VLP switched to telephonic appointments and clinics due to COVID-19, the VLP was mentioned in a Washington State Bar Association article about how legal aid programs across the state are adapting to the pandemic. Robert, a Seattle-based attorney, saw the article and reached out to the VLP about volunteering. Since early April, Robert has made himself available on Monday afternoons to speak with VLP clients about their legal issues, options, and paperwork.
Robert strongly believes that "volunteering is important to help the most vulnerable members of our community. The people who often need help the most are often the ones who can least afford it." In addition to volunteering with the VLP, Robert also volunteers as an AmeriCorps member with Providence Hospital of Seattle in their Transitions Program. In this position, he especially enjoys working with elderly and seriously ill clients to help them navigate the changes in their health.
When asked why he decided to volunteer for the VLP, Robert stated that he "wanted to use [his] legal skills and knowledge to contribute to our community's well-being during this challenging time." The VLP is fortunate to have volunteers like Robert who continually support VLP clients even during uncertain and difficult times such as these.
Thank you, Robert, for all you do for the VLP and its clients!
April 2020 V.I.V. – Darren Digiacinto
The VLP is excited to recognize Darren Digiacinto as this month's V.I.V. – Very Important Volunteer.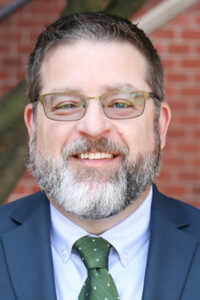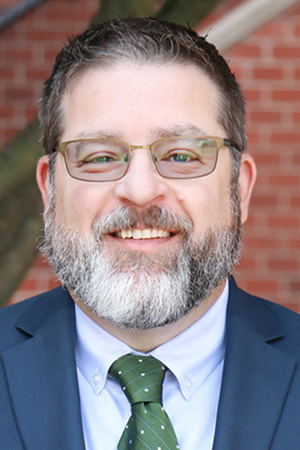 Darren has been practicing law for 13 years; he has a bankruptcy/insolvency practice and handles civil litigation in the areas of business, construction, and real property. Since becoming a VLP volunteer in early 2020, Darren has already taken on two direct representation cases. Darren attributes much of his success to his support system: his fantastic wife, two crazy dogs, great parents, and a team at Winston & Cashatt with whom he loves to work. Darren sees volunteering as a way to give back to those who haven't had as much, or any, of the support and opportunities that he has enjoyed.
It was a "no-brainer" for Darren to take on bankruptcy cases for the VLP because "It is evident that one of the major purposes of the Bankruptcy Code is to allow honest debtors a chance at a fresh start, but not everyone who needs a fresh start is able to navigate the process on their own." With assistance from volunteers like Darren, they can successfully get through the bankruptcy process and move on with their lives. According to Darren, the results for these clients can be life-changing.
Thanks, Darren, for all your hard work and for the life-changing impact you've had on VLP clients.
March 2020 V.I.V. – Michael Cressey
The VLP is excited to recognize Michael Cressey as this month's V.I.V. – Very Important Volunteer.
Mike has been a lawyer for 36 years. He practiced in California for the majority of his career, defending hospitals and doctors in medical malpractice litigation and defending manufacturers in product liability cases. In Washington he primarily handled labor & employment litigation and commercial transactions. Mike's last jury verdict was in Sacramento Superior Court in 2018; he decided it was a good win to finish on and is now mostly retired. On the 3rd Monday of each month, Mike dedicates his morning to helping individuals on the Unlawful Detainer docket as part of the VLP's Housing Justice Project (HJP).
Mike was introduced to the VLP by long-time HJP volunteer Rob Rowley in 2004, shortly after he moved to Washington. He found that the HJP was not only "a great way to meet the judges in a new town" but also "a unique opportunity to make a difference in the lives of folks experiencing our justice system one step away from literally being thrown out on the street."
The VLP is so appreciative of Mike's dedication to the HJP as well as his willingness to fill in for other volunteers when needed. His devotion to the HJP has not gone unnoticed and has earned him the distinction of HJP Volunteer of the Year in 2007 and 2015.
Thank you, Mike, for all you do for the VLP and its clients!
If you are interested in being a part of an important legal service, want more exposure to landlord/tenant court proceedings, and want to "get in good with the judges who will be hearing your civil cases," volunteer for the HJP! Committing to one morning per month makes a huge difference. As Mike says, "The Judges will love you for it, as will the clients you serve. It is good for the soul."
February 2020 V.I.V. – Charity Rotinski
The VLP is excited to recognize Charity Rotinski as this month's V.I.V. – Very Important Volunteer.
Charity is currently a student at Spokane Community College pursuing her paralegal degree and plans to start the Limited Licensed Legal Technician program in the fall of 2020.
Charity assists the VLP in numerous ways, from conducting client intakes to helping with annual events like the VLP Holiday Auction. Of all her volunteer activities with the VLP, Charity's favorite is supporting clients at legal advice clinics. According to Charity, "So many people come to these clinics feeling lost and overwhelmed. I enjoy helping them navigate their paperwork and helping them see that they are not alone."
For as long as she can remember, Charity has had a passion for serving others. She has sought to instill her passion for service in her five children; they often volunteer as a family. When she had the opportunity to volunteer for the VLP, she was "thrilled."
When asked why she volunteers for the VLP, Charity said, "I want to help people navigate what can be the most stressful and overwhelming experience of their lives, while empowering them to gain the confidence they need to work through their legal issues."
Thank you for all your hard work, Charity! We appreciate the positive difference you make for the VLP and its clients.