The Volunteer Lawyers Program is proud to announce Nancy Isserlis December's Very Important Volunteer.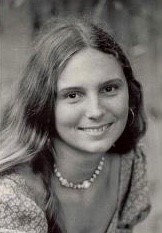 Nancy was a part of the 1980 Class of the Gonzaga School of Law, and began her practice the following year in bankruptcy law. A partner at Winston Cashatt, Nancy has been a staple in the Spokane legal community. Through her time in the city she has served as the president of the SCBA, as a board member of the Legal Foundation of Washington, and from 2012 to 2016 was the City Attorney for Spokane. It is for her current service as interim VLP Coordinator, and the support she offers pro-ses, that we recognize Nancy this month as our VIV.
Nancy sees her role as a volunteer as a duty to Spokane residents without easy access to the courts, "I volunteer because it is the right thing to do, and something all lawyers should do as a privilege of having a license to practice law." Nancy has volunteered at legal clinics, remote clinics, and Thursday status conferences. Through this time she has assisted dozens of pro-ses navigating the courts and led the VLP behind the scenes through the past months.
Nancy wants new volunteers to know, "The SCBA VLP is the best – and has always been known as a premier legal services program in Washington.  I am happy to do my part for the clients we serve." Nancy would welcome anyone to share in the good and honest work of assisting pro-ses as they navigate the courts. Speaking on her work at the VLP, she added "Volunteering keeps you young at heart." She is proud to be a part of a legal service environment which is not only fun, but also deeply rewarding.
A special thank you to Nancy for your support for VLP clients. The lives of local residents and the whole Spokane legal community are enriched by your work!